Offsite Backup Advantages

Creating backups of your data and files is a very important way of staying on top of disaster and missing data. Both small and large businesses, including individuals, always look towards a backup of information to keep them going in the face of disaster. Even though backups are a great way to keep your data safe and protected, there are some flaws with the traditional methods.
When you create backups of your data, you must store them somewhere where they can't be damaged or someone else can access them. For businesses, offsite backup is a well known and popular way to backup files. It offers you several different advantages when compared to other ways, such as CD, DVD, external hard drives, and even servers. One of the biggest advantages to offsite backup is the fact that the backups aren't stored in your office or business.
Offsite backup companies store your data in state of the art safes, to protect them against fire, flood, and even prying eyes. This can be extremely beneficial if unexpected things have a habit of occurring around your office.
Another great thing about offsite backups are the fact that they can be used as stores for your data. You won't need to rely on online space, as you can easily go to the company who is storing your data and go through it anytime you wish. You can also use online space with most companies as well. You simply upload your data to their online storage area, then go back anytime you wish and view it. This is a very handy feature, similar to a hosting company.
Another benefit of offsite backup is the fact that your data will always be protected, and you won't have to use CD or DVDs to do it. CD and DVD storage is great for individuals, although there will be quite a bit of them for most businesses. This can get somewhat costly, but more importantly, it will use a lot of space to store the backup files. They can also become damaged or lost, unlike offsite backup storage.
Offsite storage is also great if your business is in a bad area. If Mother Nature has a habit of bashing your area with floods, fires, or hurricanes, you should look into offsite backup storage immediately. They have ways to protect your information from harm, including anything Mother Nature can dish out. There is no need to worry about natural disasters, system failures, hard drive crashes, or data failure with offsite backup storage.
Even though you may not realize it, the data will be available anytime you need it. Online backup services are available anytime, day or night, and can be accessed anywhere you are. Most are easy to set up, and offers you very impressive security measures. They are also fast and very efficient, which is great for those who need to access their files immediately.
When it comes to offsite backup, you can store virtually any file you need to, such as text files, e-books, contact record, pictures, music, and anything else you can think of. The storage for online backups are virtually endless, capable of storing everything you need.
All in all, offsite backup storage is ideal for any business or corporation. You can store your data with an online offsite backup, or choose to do it physically in an offsite safe. The choice is entirely up to you. No matter which method of offsite backup you choose - your data will always be protected, and best of all - it will always be there anytime you need it.
Online Data Backups

Backing up and protecting data should be something that every business or individual strives to do. Data is very important, especially for businesses or individuals who make a living using their computers. If you have never looked into backing up your files or haven't backed them up before, you should really look into it before it is too late.
Among the many ways to back up your files are online data backups. Online backups are great for businesses, as they will protect your data. You can think of this method as being a server and a host, as the company stores your information over the Internet. You can log in at anytime, and access your data. If your hard drive crashes, you can easily access the information you need without having to wait until your data is recovered by a specialist.
Although online data backups are great, they do have some concerns with security. Although the server is indeed encrypted, it isn't completely safe. Hackers can get into the system if they are good enough, although it is very rare. Online back up companies make their living protecting data, which is why they are so very popular. They know what they are doing, and they can keep your data safe.
The best thing about online data backups is the fact that the information isn't stored at your office. It doesn't require the amount of space that CD or DVD media back up uses, nor do you have to protect it from employees who aren't authorized to access it. The company that you select does all of the work for you, and they protect the data from prying eyes. You upload the data to their servers, then you and whomever you give the login data to are the only ones who can access it.
Before you make a final decision on whom to use for your online data backup services, you should choose one that is fully secure, has great lockout policies, and human security around their facility as well. The better companies will offer state of the art security, with no fear of anything coming in contact with your data. Even though they can tend be expensive, the last thing you want is to pay money for a service that doesn't fully protect your information.
If you do your research and think about what each company has to offer you, you can plan accordingly. You should always look into the track record and past history of the company as well, to find out just how well they protect data. Your data and information is your life, so you'll obviously want to choose and online back up company who takes a lot of pride in their performance - and will protect your data no matter what.
Professional Data Recovery Services

There are several data recovery software programs out there that are intended to assist you with recovering lost data. Even though they may be a big help with some cases, there are other times when they don't do anything. In the event of software programs not being able to recover your lost data, you can count on professional services to be there for you.
As we all know, the process of data recovery is very time consuming and requires quite a bit of technical prowess in order to recover the data that has been lost. If the recovery is performed in the wrong way, it can lead to the hard drive being damaged beyond repair, and quite possibly the information that was stored on the hard drive to be lost forever.
Even though you may know quite a bit about computers and hard drives, data recovery is something that is best left to professionals. They have all the equipment and knowledge to recover files, without bringing more damage to the hard drive. They can also recover any type of file that was on your hard drive, even preview the files before they recover them. This way, they will be able to go over with you which files you wish to be recovered.
Professional services can also offer you is the emergency boot media. This methods allows you to recover any data from computers that cannot boot Windows due to a failure, virus, damage to the hard drive, or loss of data. This is ideal for times when your computer will start up, although it doesn't want to load Windows. Normally, this method can bring everything back to your hard drive, in a matter of minutes.
Professional data recovery specialists offer a variety of services and skills to help you recover any data that you have lost. They work with hard drives on a daily basis, and know everything that they can and can't do. Even though you may be able to do it yourself, you also have to look at the time it takes as well. Professional services have the time to put into the recovery process, as they do it for a living. Recovery takes a lot of time - which is something that many of us simply do not have.
Anytime your hard drive crashes or you experience a loss of data, you can always count on professional data recovery services to retrieve your data. Although it may take a few days or even a few weeks, you'll get your data back. They can retrieve any or all of your files, no matter how bad the hard drive may be damaged. Even though it may appear there is no hope for your lost files - professional data recovery services can make it happen.
Recovery For Your Hard Drive

These days, computers have become a must have for nearly everyone. Even though they are great to have around and make our lives easier, they are also known to crash as well. With computers being electronic, there really is no way to make them fool proof. The hard drives that hold all of the information have mechanical parts, which means that they can crash at any given time - resulting in a loss of information, and maybe even a ruined hard drive.
In general, hard drive recovery is the process you use to restore a hard drive that has crashed, been a victim of a virus, or possibly tampered with. Keep in mind that recovery isn't just limited to restoring everything on the hard drive, but it is also useful for finding lost files, fixing corrupt hard drives, and even locating data that you may have deleted by accident.
For many years, hard drive recovery has helped those with bad hard drives or lost information to retrieve their data. What many people aren't aware of, in the event of data that has been deleted by accident, is the fact that some data will remain on your computer even after you may have removed it from the recycle bin. Windows doesn't always delete files completely, but more or less puts them to the side until it has the necessary data to overwrite the files.
If data was indeed gone forever, then it wouldn't be possible to recover. Most files, even after your hard drive crashes and the data appears to be gone, are still there on your hard drive. All it takes is someone experienced with data recovery to retrieve the information. Although data recovery is an exceptional way to retrieve lost data, there is also a downside to using it as well.
The real downside to data recovery is the fact that most information can be retrieved. If you have data on your hard drive that you don't want anyone to view, deleting it from your hard drive doesn't always get rid of it completely. Hackers can easily retrieve the data as well, if they are experienced enough. For this very reason, computer experts and avid computer geeks will tell you that erasing a file doesn't always remove it from your hard drive.
The way that hard drive recovery works is by reconstructing the lost data on your hard drive. It doesn't matter if your files were deleted by accident or the result of a crash, most data can be reconstructed and brought back to life so that you can access it. Although most crashes are due to the PC failing or a virus, there are some instances that are due to hardware failure, such as the actuator arm or platters not working properly. You won't be able to use the hard drive if this happens, although hard drive recovery can fix the problem.
No matter what type of problem you are experiencing with your hard drive, recovery can normally fix the problem. Whether it is hardware malfunction, crash, computer virus, or accidental deletion, you can normally almost always retrieve your files. Keep in mind that you'll normally have to take your hard drive to a specialist, either locally or by mailing it to them. Computer technicians that are experienced with data recovery can bring back your files and make your hard drive appear to be new again. This way - the loss of data won't slow down your performance.
Software Backup For Everyone

Backing up your data with almost any electrical device is crucial to keep things intact. No computer or other electronic device is crash proof, problems can occur at any time. All computers can crash at any given time, which normally results in the loss of all data that was stored on the hard drive.
The potential for less is the ideal reason to create a backup of your software and data. How often or how much you need to backup things however, all depends on how you use your computer. If your data is very important or if you use your computer for work, you may need to create a backup of your software on a daily basis, possibly even hourly for some people.
You can use various devices and equipment to backup your data, such as DVD and CD burners, tapes, external hard drives, servers on the Internet, and so on and so forth. Although each one has pros and cons, you should always use more than one backup method if your data is extremely important to you, just to be on the safe side.
When it comes to backing up your data using software, there are five different methods you can use:
1. Full backup - A full backup will create a mirror of your hard drive, every file and folder that you currently have on your computer.
2. Differential backup - A differential backup creates the backup only for files that have been changed or upgraded.
3. Disk image - This will give you the choice of backing up your entire hard drive or just the files that you select.
4. Unattended backup - Using this method, you can set the software that will create the backup to do all of the work, even if you aren't around.
5. Snapshot backup - A snapshot backup will mirror your hard drive, backing up the images of your files.
When you decide to get a software program to assist you with backing up your files, you should always get a program that best fits your needs. Price is also an important factor, although ease of use and overall reliability should always be the most important factors when it comes to your data.
Most programs are easy to use, so even if you have never backed up your data before, you'll be able to do it without any problems. All you'll need to do is load the software then follow the instructions that come up on the screen.
All in all, software backup is the best way to keep your data preserved and ready. Something can happen to your computer at any given time, which is why you should always be on the safe side and back up your data every chance you get.
The Evaluation Process Of Data Recovery

As most people already know, almost all hard drives fail due to normal use and conditions. Although it can happen at anytime, hard drive failure normally takes several years to occur, due to normal wear and tear. No matter what the case may be, you should always be fully aware of the options that are available to you, and what you should do if your hard drive fails.
Data recovery is the most useful and by far the best way to retrieve data that has been lost or deleted from a hard drive. Hard drive recovery can restore files that have been lost, no matter what the cause may be. From viruses to crashes, data recovery can restore the files on your hard drive by rebuilding the platters and the structure of the drive. Most experienced computer technicians can restore your hard drive in just a couple of days.
Before you hard drive can be rebuilt, it must be evaluated. The evaluation process will give the technician a chance to go through your hard drive, determine what caused the failure, and what they need to do to restore your data. This is a very extensive process that involving a series of steps performed by the technician.
First things first, the technician must determine if the problem is logical, physical, or possibly a combination of both. Physical failures result in hardware malfunctions, while the logical problems lie in the software. Once the technician has found the problem and the cause, he can plan out the repair process and what he needs to do to recover the information.
If the technician is able to gain access into the hard drive, he or she will then create a mirrored image of the drive and continue the process. The data structure will come next, where the technician will determine just how much of the data can be saved. This step in the evaluation can be the most time consuming, as the technician or technicians will have to go through each sector step by step and located what data can be retrieved and what data cannot be retrieved.
Once the evaluation process has been completed, the results will be given to you. The technician will normally go over everything with you, and explain the options you have available. This is where they will discuss pricing, as well as how long it will take. They will also let you know how much data can be retrieved, and what they think caused the problem. You can always get a second opinion if you choose, or go ahead and use the technician. In the rare event that no data can be retrieved, the technician will tell you that nothing can be done for your hard drive. Keep in mind that before they do anything to retrieve data, they will always contact you first to find out what you want to do.
Normally, most data can be retrieved in as little as 48 hours. The evaluation process may take a few days, as it is more time consuming and planned out than the actual data recovery process. The evaluation process can take longer depending on the parts that are needed, or if other technicians need to be involved with the process. If the technician has all of the necessary parts on hand and the experience, it normally doesn't take long. On the other hand, if the hard drive has a lot of hardware and mechanical problems - it can take a few weeks before you find out anything.
Tips For Data Recovery

Anytime your hard drive crashes or you lose your data, you'll need to turn to data recovery to properly restore your information. Data recovery is something most computer users are familiar with, as a majority of us have had to turn to data recovery at some point in time. Even though hard drives are becoming better and better, they are still mechanical and will always encounter problems.
The first thing to do, before any problems happen, is to always back up your data. If you create backups of your information, you'll be well prepared in the event of a disaster. This way, even if your hard drive cannot be repaired and the data is lost forever, you'll have the back ups to continue going as normal. If you didn't make back ups, you'll find the situation very traumatic when you discover that your data cannot be recovered.
Most hard drives will last for years before they start to encounter any type of malfunction or hardware problems. You can help prevent data loss by turning off your computer when it isn't in use, or shutting it down when you hear the hard drive making an odd noise. If the hard drive starts to malfunction, letting it continue to run will only do more damage. If you shut it off immediately and take it to a specialist, you'll have a much better chance of getting it repaired.
With natural disasters, hackers, viruses, or other problems, you won't have the time to react. Before you know it, your hard drive will be damaged and your data will be gone. Although this can be very frustrating, data recovery can normally bring your information back. All you need to do is take the hard drive to a local specialist, then let them work their magic and show you the power of data recovery.
There are software programs out there that claim to recover lost data, although you should avoid them at all costs. Most of time, these software programs will do your hard drive more bad than good. Even though software may cost a lot less than professional data recovery services, the professional services will guarantee their work. If you turn to software and it only makes things worse - your more or less out of luck, as the software doesn't guarantee anything.
Anytime your hard drive fails and you seem to have lost your data, you should turn to professional data recovery services immediately. They may cost you a lot of money, although they do the job right the first time. When it comes to your data, you really don't want to take any chances - especially if you had important documents and files stored on your hard drive.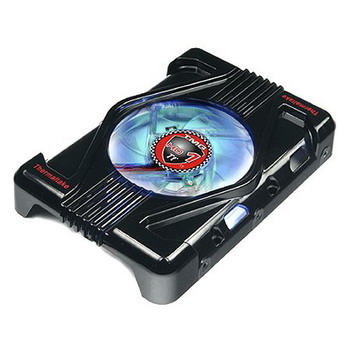 Where To Go For Data Recovery

All computer owners out there know that hard drives can and probably will fail at some point in time. Even though hard drives are built to last and withstand a lot of things, crashes are something that hard drives don't handle well. Although the loss of data is something to be expected - data recovery ensures that your hard drive doesn't fail you when you need it the most.
Your hard drive is very important. It stores all of your data and files, and keeps all of your important computer documents. Hard drives have rotating gears, an aperture arm, and 4 platters that store data. No matter how great a hard drive is built, failure is bound to happen one day.
When your hard drive crashes or you lose all of your information, there are things you can do to get back your data. The best way to get back your data, is to take your hard drive to a specialist in your area or send it off to a company. This way, tests can be ran on it and the specialists there can recover your data, which may require rebuilding your hard drive.
If you happen to have multiple hard drives or a RAID configuration, then all you need to do is replace the broken hard drive, and the data that you thought you lost will be regenerated among the other drives. If all of the hard drives in the RAID or mirror configuration have crashed, then you'll need to send them off together.
Those of you who decide to on the task of fixing the hard drive yourself, should rethink about it. Repairing a hard drive takes a lot of time, effort, and research. If you have no experience with hard drives, it is definitely something that you don't want to get into. Even if you have a neighbor who is very experienced with computers and hard drives, you should still look into taking your hard drive to a professional - and get it done right the first time.
In the rare cases where the hard drive cannot be repaired, the experts will let you know. They will tell you that there is nothing you can do, the hard drive is completely destroyed. This way, you don't waste time or money on something that simply cannot be fixed.
Although data recovery can fix your hard drive and restore your data and information in most cases, you should still create a backup of your information. This way, you'll have everything you need just in case something happens that can't be fixed. It isn't hard to create a backup, and you should always backup your data at least once a week. With the proper data backup, you can keep on going with your operations while your crashed hard drive is being repaired - which won't slow you down a bit.
Why You Shouldn't Try Data Recovery Yourself

In the world of computers, data recovery is something we all know and rely on to recover lost of missing data. The process of data recovery is very complicated, one that you should never attempt to do yourself. Hard drives especially, are very fragile and need extra special care when they are worked on. You have to be careful with the small components inside of them, which is why only a trained specialist should be attempting data recovery.
When you first take your hard drive to a specialist, they will perform an evaluation then get back to you and tell you the problem, as well as the cost. When most people get their price quote, they immediately think the price is too high. As this happens, the individual will decide to try their own data recovery. This isn't the smartest idea, as it normally results in your data being lost forever. In most cases, where individuals attempt data recovery themselves, the data is so far gone that even the best data recovery specialist can't bring it back.
When the hard drive crashes and data cannot be accessed, most people will think about using a disk repair utility. This isn't a good idea, as the software will normally write to the disk, causing the data that is currently stored to be overwritten. These types of software programs can be very complex, and in most cases, won't fix the problem. They should be avoided at all costs, for the simple fact that they won't bring back your data - they will only make things worse.
Another common mistake people make, that should never be attempted, is to open up the hard drive and try to rebuilt it. Hard drives are full of very delicate components, many of which are very small, and very fragile. The platters are the most sensitive inside of the hard drive, as they are small and contain a layer of magnetized material. This material is very fragile, and sensitive to debris, dust, and especially your fingerprints.
If you don't know how to handle the platters, you can easily scratch their surface, which could indeed damage them forever. There is a spindle inside of the drive, which constantly moves the platters. A motor is there as well, which determines the speed that the platters revolve. The platters store data for the entire drive, which is accessed by an actuator arm. When the hard drive is in operation, the platters and the actuator arm move at very fast speeds, which is why everything has to be perfect.
If you go to tamper with the drive and attempt to rebuild it yourself, you'll more than likely damage something. The technicians that work with data recovery on a daily basis are experts with hard drives, and know exactly how to handle the devices. They know how to handle the platters, the actuator arm, and how to put everything back in a complete working fashion.
Some people out there have been told that hitting or even dropping a hard drive can fix common hardware problems. This is not the case, as hard drives can easily break if they physically abused in any way. The interior components are very fragile and do not react well at all to any type of abuse or physical mistreating.
Whenever something happens to your hard drive and you lose your data, you should always leave it to the data recovery experts. Companies who specialize in data recovery can recover your data, and do it the right way - which can save you time and money in the long run.